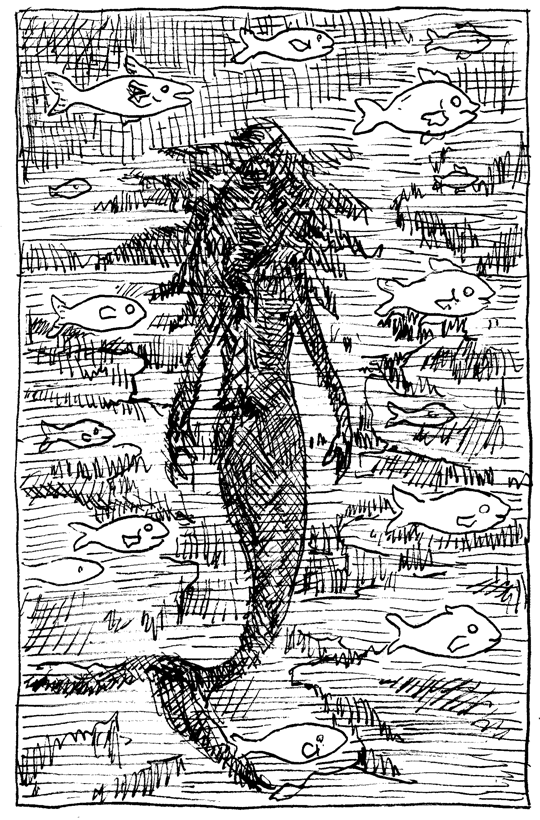 It looks like I drew a Hans Christien Andersen story twice in a row for two days. So for today, I got what is probably his best-known story, The Little Mermaid. This is another tough one. The first rule is to ignore the Disney version. For me this is easy. It's not that I dislike the Disney version (I watched it three times the first week it came out.) It's just so different that, other than her species, dear sweet little Ariel has absolutely nothing to do with Andersen's tragic heroine.
Sources that are harder for me to ignore are the illustrations of Kay Nielsen and an obscure Ranken-Bass film called the Daydreamer. It's mostly silly but the animated Andersen stories are done completely straight. Because of this hearing Burl Ives as the sea king telling his daughters, in a whispery deadpan, how humans are mortal and will die… but unlike immortal mermaids, they have souls, sticks in my mind.
Ultimately, I think I was mostly inspired by the statue in Copenhagen harbor. I decided to ignore most of the story and present the little Mermaid with her back to us, alone dreaming of something she can never be part of.