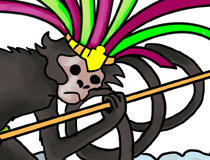 A South American version of the Monkey King I created for the climax of my 2018 Rhapsodies Christmas storyline.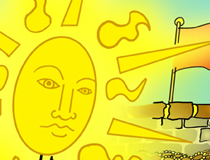 My take on the Sun card from the traditional tarot deck.
I'd been waiting some time for the chance to go to the Woodland Park Zoo on a weekday at a relatively quiet time to test a theory at the Gorillas' […]
I did a quick-ish cartoon to celebrate the 210th birthday of two of my favorite historical figures, Mr. Charles Darwin, and Mr. Abraham Lincoln!
The random factor of this exercise has given me the first appearance of two point of view characters in a row this week. Things are looking up. So today we […]